Pastoral Care and Funerals
At Wesley Memorial United Methodist Church, our pastors and Stephen Ministers (trained lay persons) are available for pastoral care and counseling. Go here to submit a prayer request to get in touch with us or to request care from a Stephen Minister.
CARE AMBASSADORS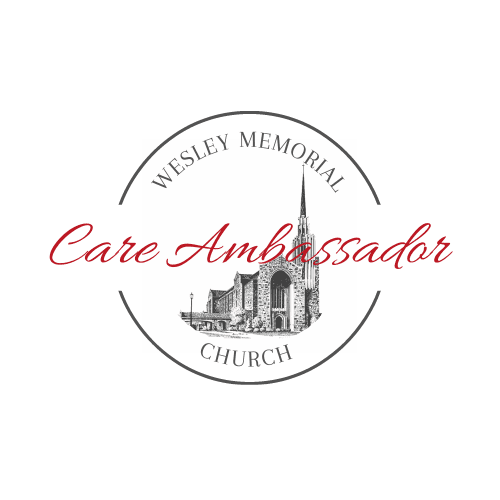 Wesley Memorial United Methodist Church has dozens of Care Ambassadors: church members who regularly connect with church members for prayer, to check-in and help them stay connected.
If you would like to receive care from a Care Ambassador, contact Rev. Lisa Tanico. If you are interested in serving as a Care Ambassador, also contact Pastor Lisa for more information.
FUNERALS
Funerals at Wesley Memorial United Methodist Church are services of worship that express gratitude to God for the life of the one who has died and bears witness to our hope that because Christ has been raised from the dead, we too will be raised to new life in him. For information about the services provided by Wesley Memorial United Methodist Church, please review our Guidelines for Planning Funerals pamphlet below. Contact us today to let us know how we can be of assistance with your funeral.