Community Faith and Family Night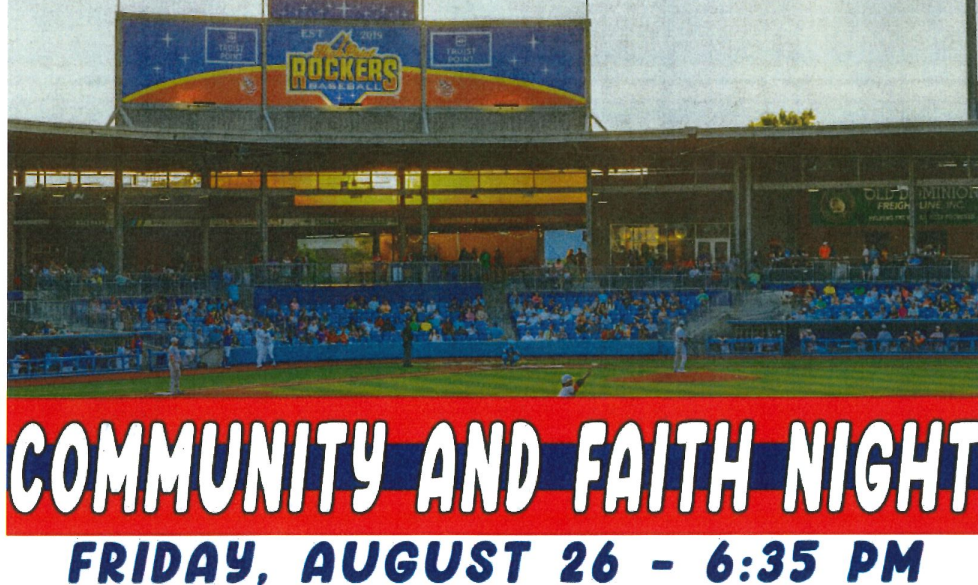 Wesley Memorial is going to ballpark, and you're invited!
What: Faith and Family Night at HP Rockers Stadium
When: Friday August 26th at 6:30pm (meet at ballpark for your ticket)
How Much? $10 per person
What's included: reserved box seat with your church family (food and drink not included). Fireworks after the game!
Pay online (select HP Rocker game from dropdown menu) or sign up at the front desk of the church office